2016 TDE TAKEOVER: BY @AndrewAcam

There's something quite magnificent about a record label leading a dynasty in Hip-Hop. For example, just flashback to the Wu-Tang Clan's monopoly of the culture in the 1990's to recapture this feeling.
Maybe it's the Shaolin in me, but I can't walk three blocks without noticing someone with a Wu-Tang symbol tattoo, or a black and yellow "W" across someone's chest.
This sports-team leveled affection to the Clan was because, their symbolism was more than just the music. The martial-arts influences created a unique connection to their fans. RZA's release of a personal favorite book of mine, titled 'The Tao Of Wu' taught me the life of a Wu, as well as the steps taken into becoming a 5%'er. Even Method Man had become an A-list celebrity, not only for his music, but for his work as an actor as well.
As it's been over two decades since we've seen a true dynasty in Hip-Hop, I believe that we've all forgotten the impact it has on a culture. Just as I previously alluded to, the way you walk, talk, act, think, perceive things… The Wu had their fingerprints all over it. Hailing from the last name of Kanye, the West Coast Wu, otherwise known as Top Dawg Entertainment, are ready to roam rampant as emperors of the culture.
For the average fan of hip-hop, TDE is relatively ripe to the mainstream culture. They understand Kendrick and ScHoolboy anchor the ship, but are ignorant towards everyone else riding shotgun. According to Mika, 'your #MCM still think Ab-Soul a workout plan', and Jay Rock sound like the new drug on the corner these days.

Isaiah Rashad is particular with his features and hasn't released a project in almost 3 years, and SZA is still an afterthought after RZA, GZA, and Smoke DZA to the mainstream culture. But, what the average fan still is yet to realize is that this team hasn't even scratched the surface on their potential. It's a team with Kevin Durant and Russell Westbrook… and four other elite talents that the mainstream media has yet to become familiar with. 2016, however, is the year that the TDE takeover begins:
With one album already released in Kendrick's victory lap of 'Untitled Unmastered,' Blank Face is TDE's 2nd album of the year.
Quincy's ability to merge gangster rap and party music is like the peanut butter and jelly of hip-hop. ScHoolboy's ability to inflict hostility and sheer grit into his voice, while  simultaneously flowing greater than a lie detector has deservingly put him into most top 10 lists in our current generation. ScHoolboy Q can flow on literally anything. Put some Quincy over some Mozart or Sebastian Bach, and he'll find a way to flow as wavy as Max B on it.
In terms of sheer rapping ability and matching rhyme schemes, you can make the case that Q is the best in hip-hop right now. Even in provoking emotion, 'Gangster in Design' or 'What they Want' are like a double shot espresso for me in the morning. As Schoolboy's album has just released this week, we hear the evolution of the Blank-Faced Crip.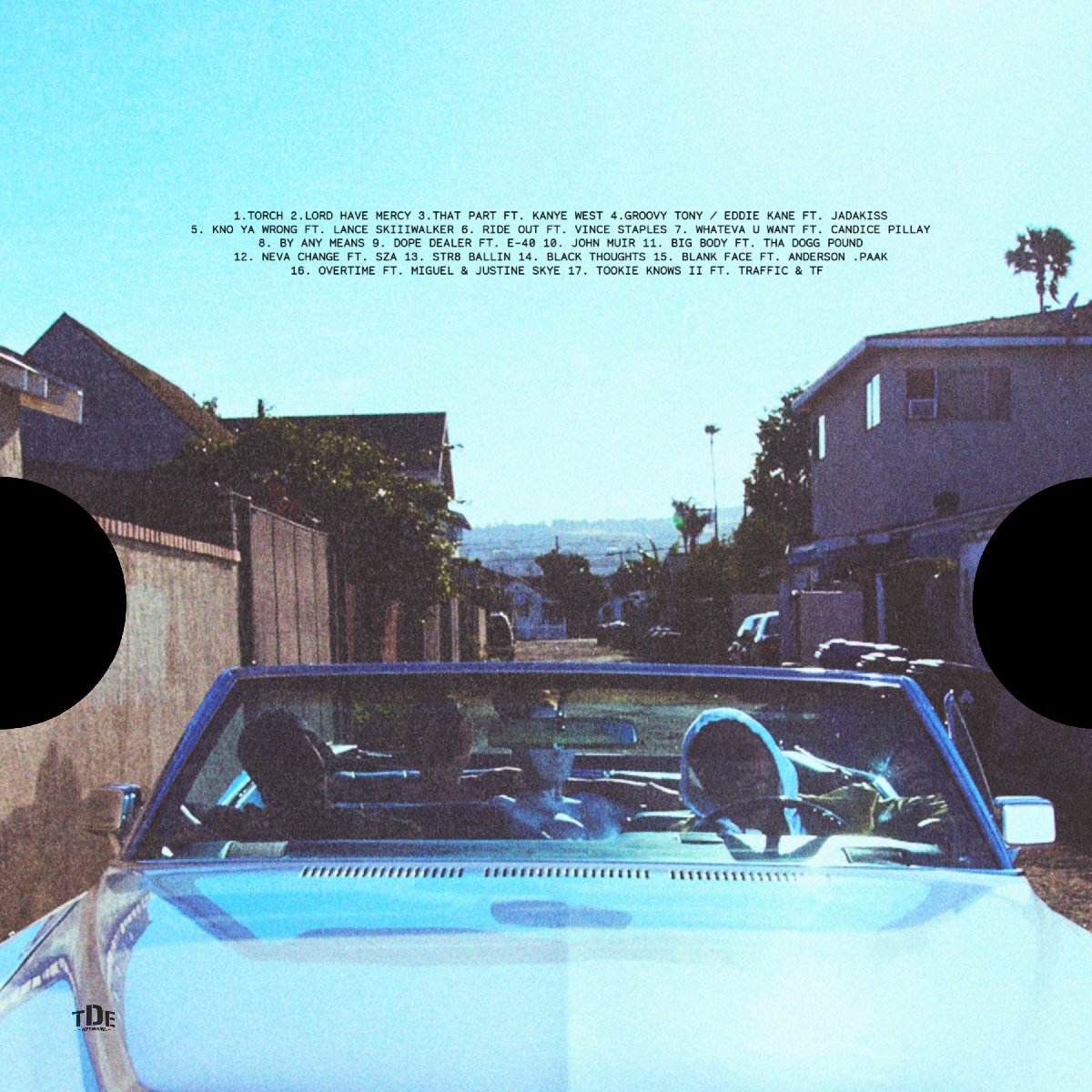 "Torch" guides us into the windows of ScHoolboy's soul, gaining imagery of Q's vision, over an Anderson .Paak cameo. As the project's introduction, I'm immediately intrigued by the evolution of Q. The track had a much more jazzy feeling than anything in Q's catalog. His story telling painted the picture of ScHoolboy's unheralded ambition to reach success.
This track alone sums up my love for Q's music. He's the shot of HGH in your arm that instantly re-inspires you. His gritty voice, and fiery flow stimulates my mind.
"Lord Have Mercy" continues Quincy's evolution, with a sharp pen game, Q reminisces over his past foolishness as a gangster, and how his determination catapulted him into success. Swizz Beats' production on the track puts goosebumps on your back. Q performs admirably with tales from the hood.
"THat Part" Transitions into a much more melodic ScHoolboy. The harmonized flows and catchy hook forces me to start dancing whenever it's comes on shuffle.

In the LP's 5th track, we hear "Kno Ya Wrong" with a cameo appearance from Lance Skiiiwalker. This is Lance's first feature as a signed artist to Top Dawg, and we begin to familiarize ourselves with his value to the label. In a raspy, baritone voice, a cold hearted Lance expresses his lusty infatuation for a woman in his past. ScHoolboy's remained reminiscent in his first verse, until transitioning into sharing the same lust Lance shared for a woman. ScHoolboy, now enjoying the luxuries of life, wants to share it with a woman in his past. This track is a blueprint of ScHoolboy's evolution as an artist, displaying the ability to rhyme over a more sensual jazzy track, with the assistance of Lance Skiiiwalker. Part of me believes that Lance's an integral piece to Top Dawg because of his ability to be musically inclined. I can't help but think Lance brought the best out of Q in a jazzy, sexual song.
I'm sorry, I had to skip right to "Ride Out," as it's gone Usain Bolt running away with the summer anthem gold medal. ScHoolboy and Vince should be illegal. Nah, that shit's a drug. "I'M FROM THE BOTTOM, THAT'S THE TOP OF THE TOWN." Sorry, had it in rotation and lost control. The crip-duo gave cryptic verses filled with anguish and animosity. This combo better than Curry and Durant.
"Whateva U Want" and "Overtime" will perform admirably as singles. Both songs have extreme potential in clubs and on radio.
"Blank Face" gives us an overview of what 'Blank Face' symbolizes. The Blank Face represents how Quincy has seen so much horror in his life, that he is unfazed by struggles. He's overcome so many obstacles – from being forced to sell drugs to stay out of poverty, to seeing his friends die, that he's become Blank Faced towards society.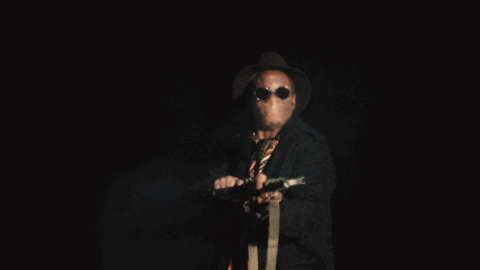 The last song I'll highlight is "JoHn Muir". JoHn Muir takes us on a cruise through the streets of Figueroa. The eccentric sound to the track begins with Q, gritty as ever, telling tales growing up as a crip in the streets of California. This song reminds me why I love good gansta-rap so much. Visualizing Quincy "Running from the crash unit like I'm state farm" motivates me internally.
I admire the ambition Quincy had. You hear the honesty in his voice. His road was tougher than mine, and I have the utmost respect for it. You hear his hustle. His flawless ambition. His ability to make the best out of a bad situation from a young age. I admire it. As hip-hop has switched from drug dealing to drug taking, it's certainly refreshing to hear Q speak about his struggles. How he survived, and catapulted himself into being one of the most beloved artists in hip-hop is rare, and it's how I kinda view artists as superheroes.
All in all, this project familiarized myself with who Blank Face Quincy is more so now than ever.
The second domino begins with an artist that could battle 10 rounds, toe-to -toe, with anyone from the golden age of Hip-Hop. With slick similes throughout his thought provoking music, Ab-Soul's "Longterm Mentality" lives on in the Summer of sixteen.
Although "These Days" received lukewarm reviews, people have forgotten that the project was mere satire of the shallow-watered culture of our society in 2014. This is the same man that dropped 'Control System,' which unlocked infinite square feet in compartments in his listeners minds. Ab-Soul, lyrically, is the closest thing that hip-hop has to Kendrick Lamar. (No, Jay Electronica, you're -4 songs available on cassette tapes don't count). However, the clear contrast between the two are styles, as people fail to point out that Ab-Soul is an anarchist, whereas Kendrick isn't.
Ab-Soul's fight the power philosophy may become the tipping point in TDE's success. His albums are normally thought provoking, anti-government, and most of all, educational towards the real issues in society. If Soulo's #DWTW project can reach its potential, this may become the project that defines TDE. The revolution of a nation makes this more than just rap, it's the culture of hip-hop versus the system.
After not one, but two, pivotal releases this Summer forthcoming, Isaiah Rashad is set to release in 2016 as well. As Isaiah hasn't released a project in over 2 years now, we've subconsciously begun to underrate the artist.
However, as "Smile" and "Nelly" have released as singles, we're beginning to see a glimpse of an artist evolving. Going full charizard-mode, Isaiah has evolved and spitting more fire than ever. His sound sounds as crisp as a Brooklyn pie, and his melodies seem to have improved. Isaiah is the swiss army knife of TDE. His ability to snap at any given moment is matched with his uncanny ability to reel off some of the most rhythmic hooks in hip-hop.
His speaker-phone static sound matches perfectly with his ability to hold a note. Isaiah, from a mainstream perspective, has the potential to become TDE's biggest weapon. An artist who can command radio play off his buttery smooth sound, while remaining conscious lyrically, and providing just enough grit for the hip-hop purist to approve of. Zaywop is the future.
Then, we have SZA. Kind of the oddball of the group (aside from the newest member, Lance Skiiiwalker), SZA possesses an absolutely stunning voice, which she has used to create her own sound as a Neo Soul artist.
Her voice is as soothing as a glass of warm green tea with lemon before bed. In a generation deprived of women R&B singers, SZA comes at an important time in our culture. A generation full of following bad bitches and petty queens, SZA is an independent queen with mystical deep lyrics, entwined with a refreshing honest perspective from a woman. It's a sound this generation has been missing out on.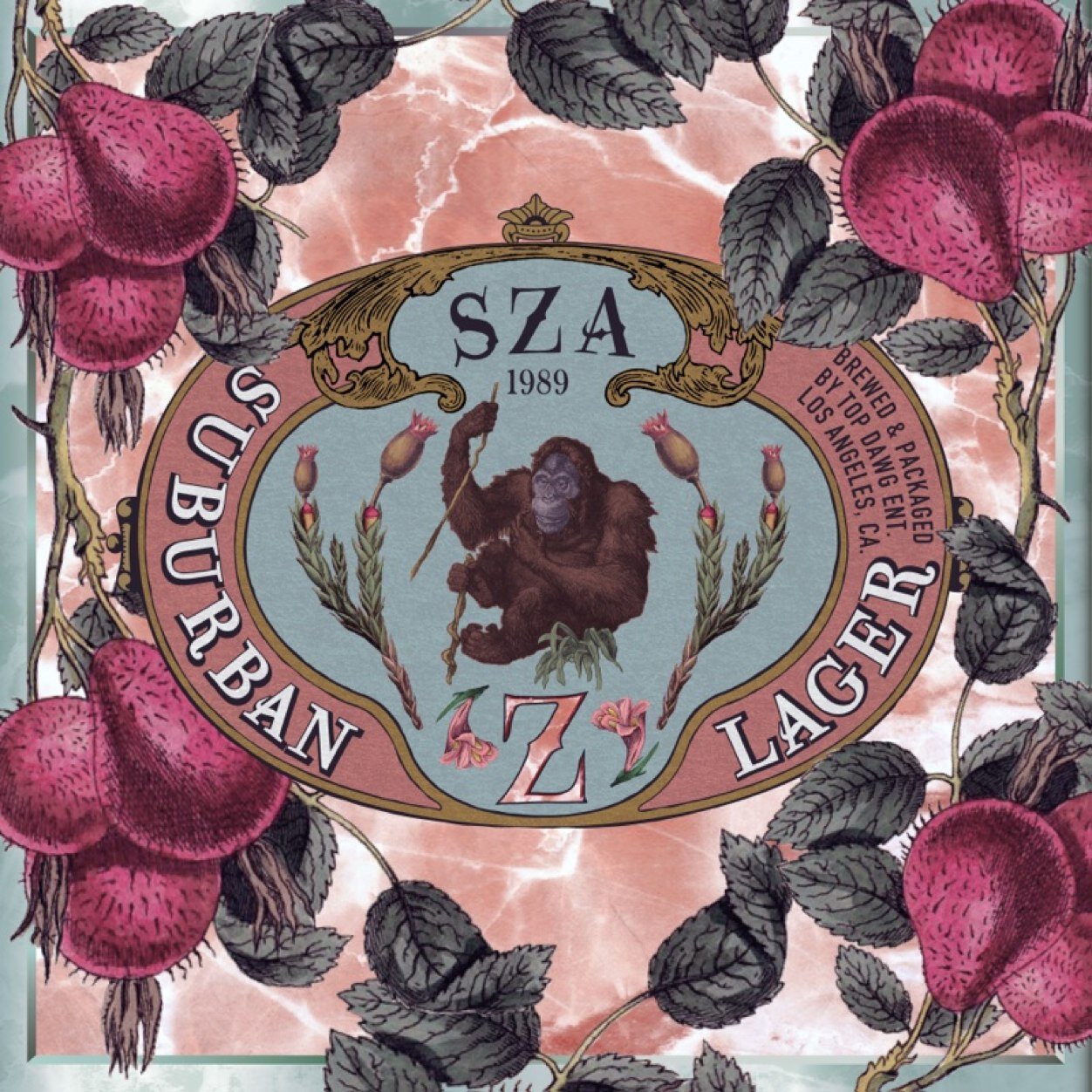 With 'A' on the way, SZA is in a unique position. As a part of TDE, she's gained a plethora amount of fans that normally wouldn't have intrigue in her genre. Honestly, I couldn't see myself stumbling upon SZA unless TDE swooped her up. A diverse fan base with a co-sign from Rihanna equates to the future of SZA looking so bright, she might go blind if she blink twice.
Lastly, we have Lance Skiiiwalker, TDE's newest member.
On May 11th, 2016, all of TDE's members began tweeting question marks @ skiiiwalker's account.
Since then, we've heard 2 singles:
"The track is a raw, grimy piece of lo-fi funk that includes extended segments of heavy bass and rough static. A lighter melody begins to develop toward the end of the song, as Skiiiwalker softens his vocals. "Speed" is wildly different than most everything TDE has released, though it somehow fits into the label's aesthetic, especially considering the more experimental turns its artists have been taking lately." – HotNewHipHop

2. Could It Be

Most people found this video to be "weird" and "creepy", but I just feel as if we should see the direction all of this is taking with Skiiiwalker's debut project. Lance has also appeared Oxymoron (2014), Jay Rock's 2015 Album 90059, Kendrick'a Untitled Unmastered 04, and on Q's recent release, Blank Face LP, on Kno Ya Wrong with flawless vocals.
All we know as of right now, is that Rocket, Johnny Rocket, Lance Skiiiwalker and Lance Howard are all the same person. From the few songs we've heard from Lance now, we can tell his sound is extremely distinct. His baritone voice combatted with poetic lyrics and ear for production makes him the ultimate swiss army knife and the most underrated piece to the TDE. I can't help but think that Lance is going to have his hands on most of TDE's upcoming projects. Even if he's not providing verses, his ear for music will be all of the production of upcoming TDE projects.
Although TDE's potential may lie limitless, they are still faced with threats within the industry. In fact, it's almost as if you can't even spark the conversation of the greatest label without mentioning the Pablo of streetwear, and Picasso of coke-flipping references in the dynamic duo of  Kanye and Pusha T.
Rightfully so, G.O.O.D. Music deserves recognition within this debate. With Big Sean's rapid improvement in the past few years, and the likes of prestigious veterans such as Common and Mos Def on the label, it's a roster that at first glance will make your heartbeat and imagination wander into the infinite capabilities that the roster holds.
However, from an outsider's perspective, it feels less like a team united under one goal, and more like a collection of outstanding artists more involved in their individual careers. I feel as if the unearthly potential of this label has never quite materialized in reality. Yes, Kanye and Pusha have rattled off a few songs that can boost your testosterone in just seconds, but, there's something missing within the roster, and that is unity.
Adding to that, Common and Mos Def are at the twilights of their illustrious careers, and the label has yet to do anything to help Teyana Taylor and CyHi Tha Prynce receive nation-wide respect. Adding to that, the newly signed Desiigner makes me question what Kanye's motives were.
Will the "Can't Believe It's Not Future" artist be able to triumph into stardom with a collection of club bangers, or will he be just another one-hit-wonder whom we'll vaguely remember when shuffling our Pandora playlist of '2010's Hip-Hop'?
Although I may remain skeptical of the signing, time will reign as the chief answer in Kanye and Pusha's plan for G.O.O.D. Music. Although there may not be friction or an Ether 2.0 brewing between G.O.O.D. and TDE, the competition will heat up as the dog days of Summer loom.
The battle for the throne will begin shortly, as five of the seven artists on TDE's roster have yet to even release an album this year. ScHoolboy only has one (major) release to his name, which just so happened to get nominated for a Grammy last year. And even Kendrick's rise towards true mainstream-media stardom only began last year, and still people are dissecting the depth in his heartfelt lyrics, and understanding the prophetic poet that is Kendrick Lamar.
They've yet to become acquainted with the rest of his friends, and five of those are releasing projects within the next 6 months. Hopefully a Black Hippy project is upon us as well. The TDE Takeover is upon us, and just like the Lakers of the early 21st century, be prepared for a dynasty.
A TDE versus The World monopoly.
I say this with an unapologetic confidence, because it's going to be bigger than hip-hop. TDE is on the cusp of becoming a symbol for the culture, under the influence of HiiiPower. Just like Wu-Tang was for the children, TDE is for the youth.
Heart. Honor. Respect.
Really think about it….
Kendrick's To Pimp a Butterfly was essentially using the Plato Cave Allegory Theory as a symbol of the streets.
Ab-Soul's Control System had you looking at gender roles, and gang unity all while forcing you to research the Pineal Gland and the Bohemian Grove.
ScHoolboy and  Jay Rock bring the street wisdom, energy, and most of all, GRIT, into your life. Gangster Hip-Hop is based off the recurring theme of grit.
According to a TED Talk on 'Success' GRIT was the main attribute that successful students, new professors, lawyers, and army veterans possessed. It's bigger than hip-hop. It's a revolutionary new soul, in a society utterly dependent on synthetic energy, oppression, and negativity.
You can easily make the argument today that Kendrick Lamar, Ab-Soul, ScHoolboy Q are top 5 rappers in the game as of now. Even Isaiah Rashad and Jay Rock will pile up on most Top 10 lists, and even SZA seems to becoming elite in her genre. Get excited for the West-Coast-Wu, and get on the bus before the awaiting bandwagon fills up.
TDE Takeover 2016. Be prepared.